EXPERIENCE CONCERTS BETTER
LIVE CONCERT PROMOTIONS
TICKET RESALES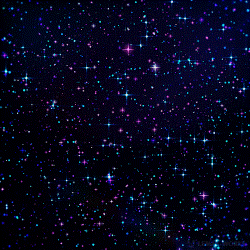 The Stylistics Coming February 26th, 2022
Beverly Hills, Calif. (February 26, 2022) – One of the most accomplished soul groups to grace the R&B scene, The Stylistics, will bring the sweet, soulful memories of years past to The Saban Theatre on Saturday, February 26th, 2022 at 7:00 p.m. Tickets will go on sale to the general public soon.
Known as one of the most successful soul groups of the first half of the '70s, The Stylistics formed in Philadelphia, PA in 1966 when members of the Philadelphia soul groups the Monarchs and the Percussions joined forces after their respective bands dissolved. After recording their first single, "You're a Big Girl Now," which climbed to No. 7 on the R&B charts in early 1971, the group signed with Avco Records.
Working with hit veteran producer Tom Bell to produce their first album, The Stylistics, the group further refined its signature sound. Graced by the soaring falsetto of lead singer Russell Thompkins, Jr. and the lush arrangements of Bell, the album reached No. 23 on the Billboard 200 and No. 3 on the R&B albums chart and featured the hit singles, "Betcha by Golly, Wow," "You Are Everything," "People Make the World Go Round," "Stop, Look, Listen (To Your Heart)," and "You're a Big Girl Now." All five singles reached the top-ten on the R&B charts, beginning a stretch of twelve top-ten hits in a row. "Betcha by Golly, Wow" and "You Are Everything" also reached the top-ten on the Billboard Hot 100.
Other hits and fan favorites include, "You Make Me Feel Brand New," "I'm Stone in Love with You," "Break Up to Make Up," and "You'll Never Get to Heaven (If You Break My Heart)," with "Sing Baby Sing," "Na Na Is the Saddest Word," "Can't Give You Anything," and "Can't Help Falling in Love" all being British Top Five hits.
Show Information:
Date: Saturday, February 26, 2022, at 7 p.m.
Location: Saban Theatre, 8440 Wilshire Blvd., Beverly Hills, CA 90211 (323) 655-0111
​
Purchase Tickets: Saban Theatre
Prices: $28 | $38 | $48 | $68 | $88-based on seat location.
The Stylistics - Where Music Meets The Soul - The Official Canyon Site
(888) 645-5006
​
​
​
EXPERIENCE CONCERTS BETTER